School visit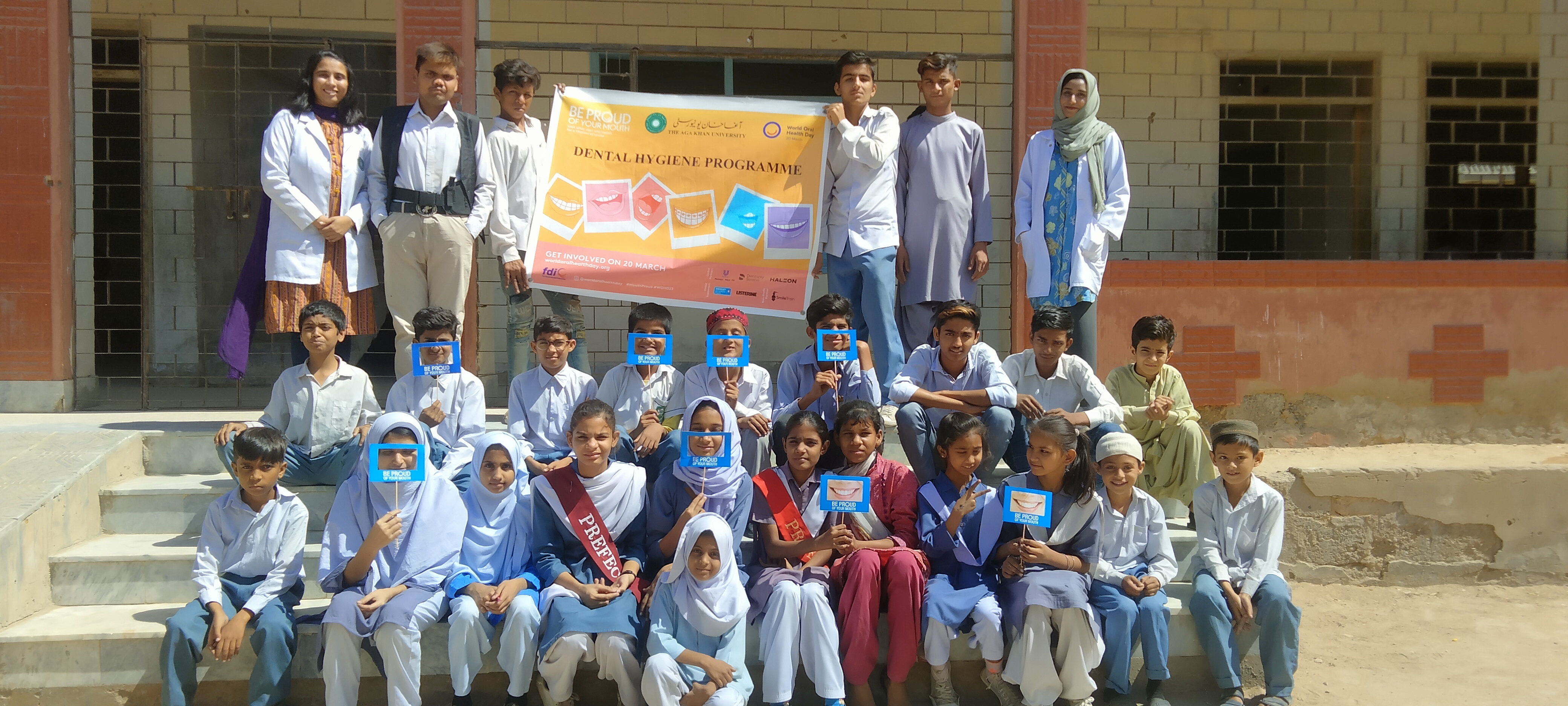 On 21st March, as part of World Oral Health Day 2023 activities, the Aga Khan University Hospital Dental Hygiene program organized an awareness and engaging session for government school students at Azam Basti School. The students at this school belonged to a lower-income group and did not have access to basic necessities. The session aimed to provide them with important oral health education and practical knowledge to improve their oral hygiene practices.
The session focused on teaching the correct brushing method, flossing techniques, and the harmful effects of consuming smokeless tobacco. Nutritional counselling was also provided to the students, emphasizing the importance of a balanced and healthy diet for oral health.
The session was engaging and interactive, making learning about oral health fun and enjoyable for the students. The session was attended by 27 students and 3 teachers from the school.
The AKU Dental Hygiene team aimed to positively impact the students' oral health and raise awareness about oral health practices in the community. By providing practical knowledge and education, the team hoped to inspire the students to take charge of their oral health and encourage them to maintain good oral hygiene practices for a lifetime.
Information
dental.hygiene@aku.edu
448 Street Number 6
Karachi-75460
Pakistan
Azam Basti, Karachi