Dental check-ups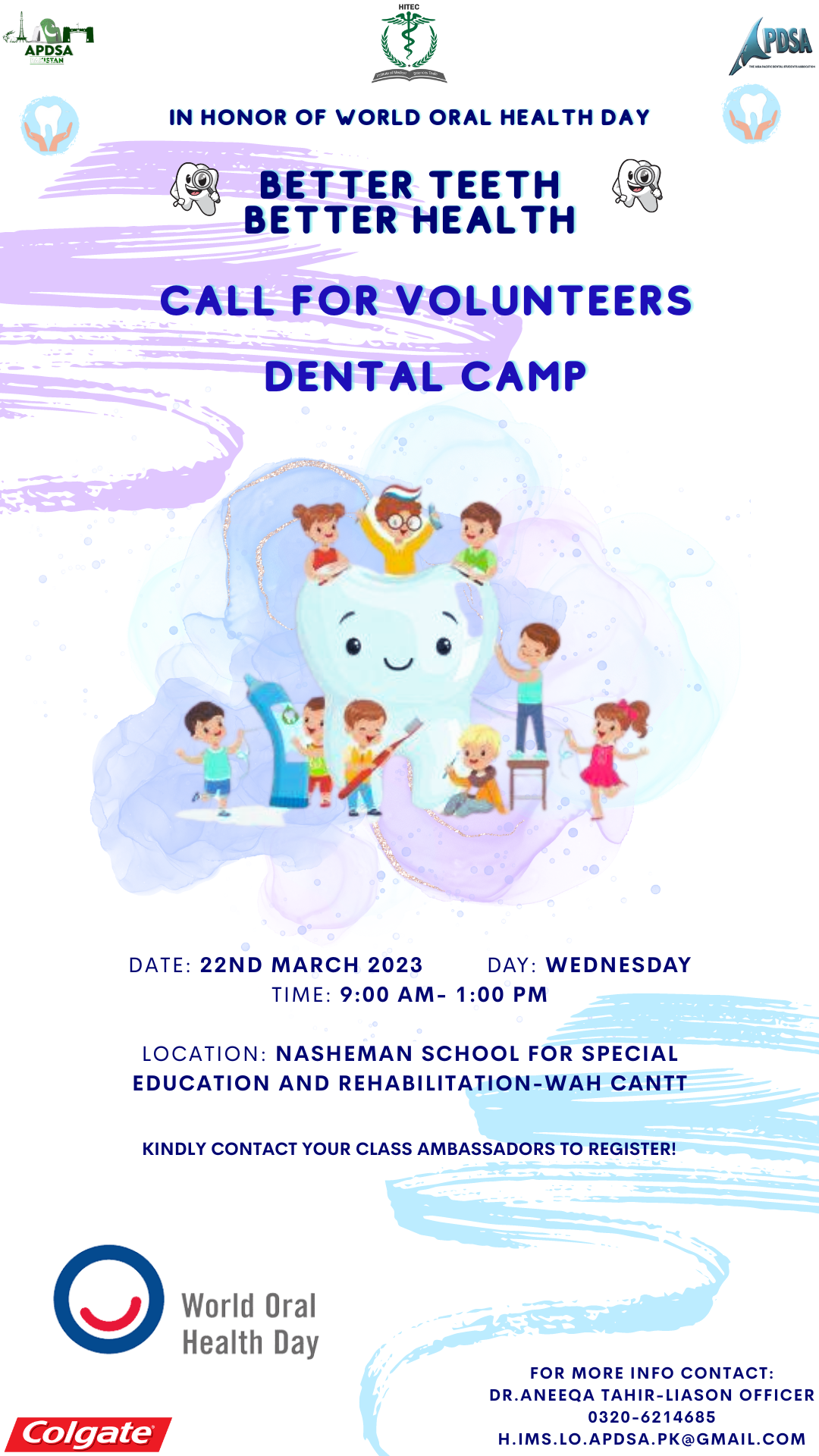 Our goal is to promote oral health and raise awareness about the importance of dental health practices. Through this activity, we aim to draw attention to the prevalence of oral diseases that often go untreated and acknowledge the resources available for maintaining good oral health.
We will select 25 volunteers consisting dental students and young graduates to deliver informative lectures and hygiene instructions to students and teachers. The volunteers will be assigned topic and trained to provide engaging and interactive sessions beforehand. 
During the activity, the volunteers will set up awareness will setup awareness stations to provide hygiene instructions to the students while adhering to infection control protocols, as there will be table clinic setups to offer them free dental checkups. We will distribute Colgate oral hygiene kits to the students to reinforce the importance of maintaining goof oral health.
In summary, this activity aims to encourage the observance of dental health practices, raise awareness about the prevalence of untreated oral diseases, and acknowledge the resources available for maintain good oral health.
Information
apdsa.pakistan@gmail.com
Nasheman School Quaid Avenue, the Mall, Wah Cantt
Wah-
Pakistan
Nasheman School for special children