School visit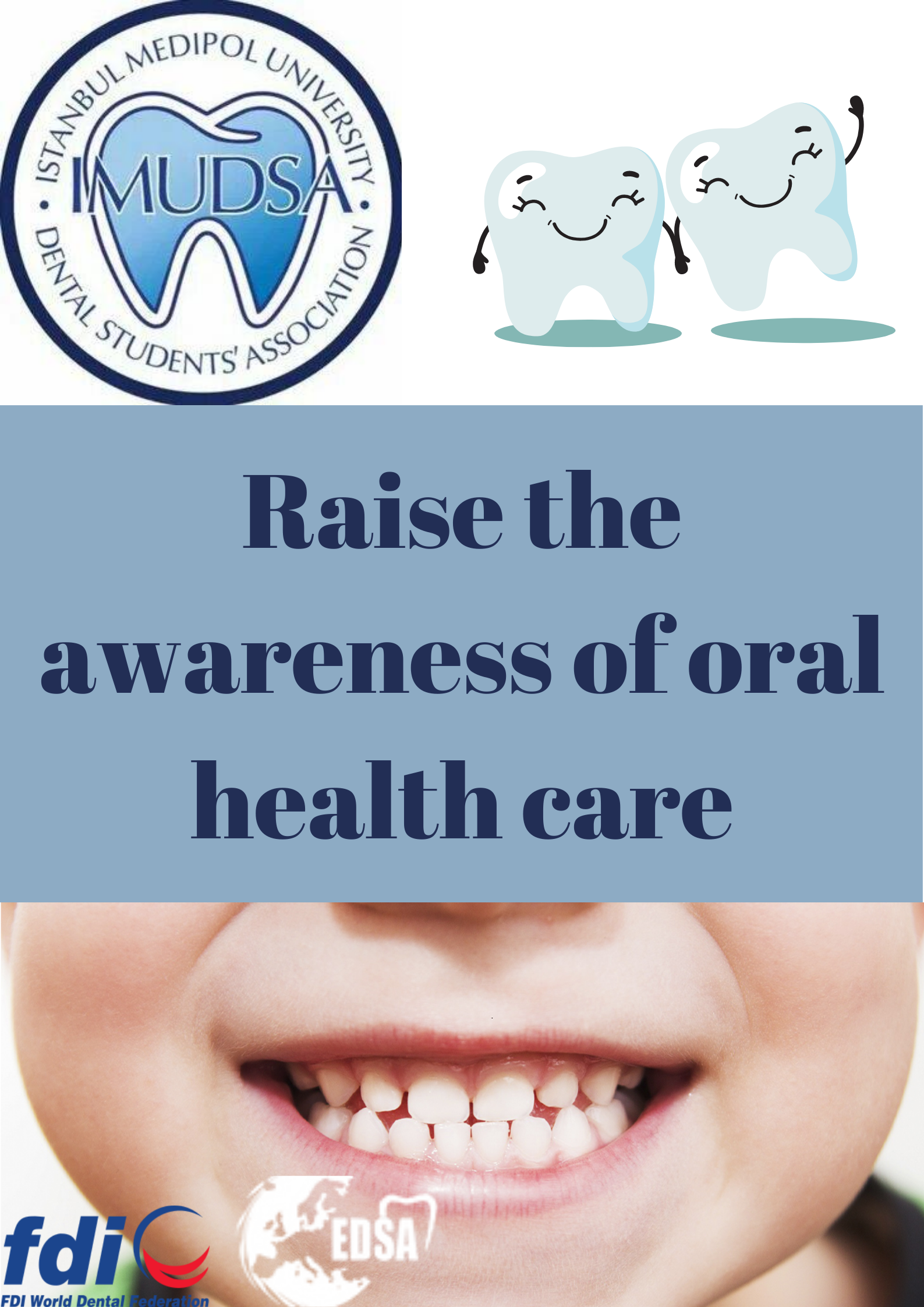 It is time to smile and be proud of your mouth!
We aim to raise awareness of oral health care with children aged 7-8. Before meeting with the children, Dr. Duygu Ilhan gave a seminar to 25 students from the dentistry department of Istanbul Medipol University about the importance of nutrition, toothbrushing and other prevention methods for oral health care.
Our visit will take place in Mehmet Emin Pulatkonak Elementary School in Istanbul. These 25 dentistry students are going to visit 1st grades. Firstly, they are going to measure the oral health care awareness of students with a quiz. Then, they are going to give them a lecture about oral health care and show them how to brush their teeth on a fuji jaw. Finally, children are going to paint the WOHD campaign tools to have fun and express their feelings about their smiles. This activity will be completed by 150 students.
Information
imudsaimudsa@gmail.com
55 Doktor Ömer Besim Paşa Caddesi
34815 Beykoz/İstanbul
Turkey
Mehmet Emin Pulatkonak İlkokulu