Conference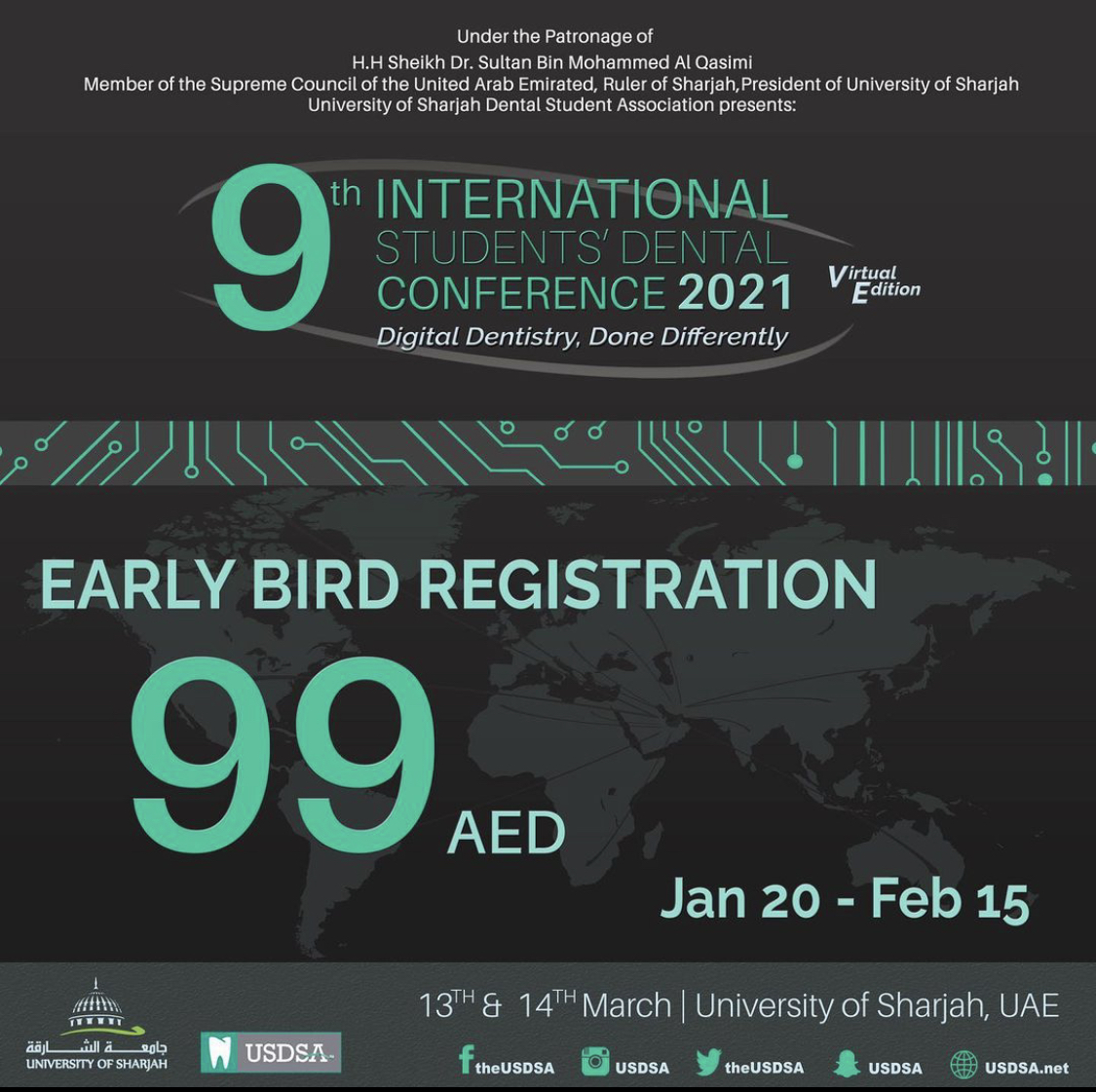 The worlds first and largest virtual international students' dental conference will be held on the 13th and 14th of march. 
The 9th International Students Dental Conference is a scientific based program and it is the most well-known student meetings in the region, with over 900 international attendees and immense media coverage. It connects students and dentists from all over the world. 
This conference will include lectures by worldwide doctors, live surgeries, debates, discussion panels and research presentations where the students can participate and the winner will be awarded.
Registration is now open! https://www.evevirtual.com/reg/isdc/
Visit our website @ www.usdsa.net to know more information about this prolific scientific program!
Information
neo@usdsa.net
University of sharjah
Sharjah
United Arab Emirates
University of sharjah Dental College