Event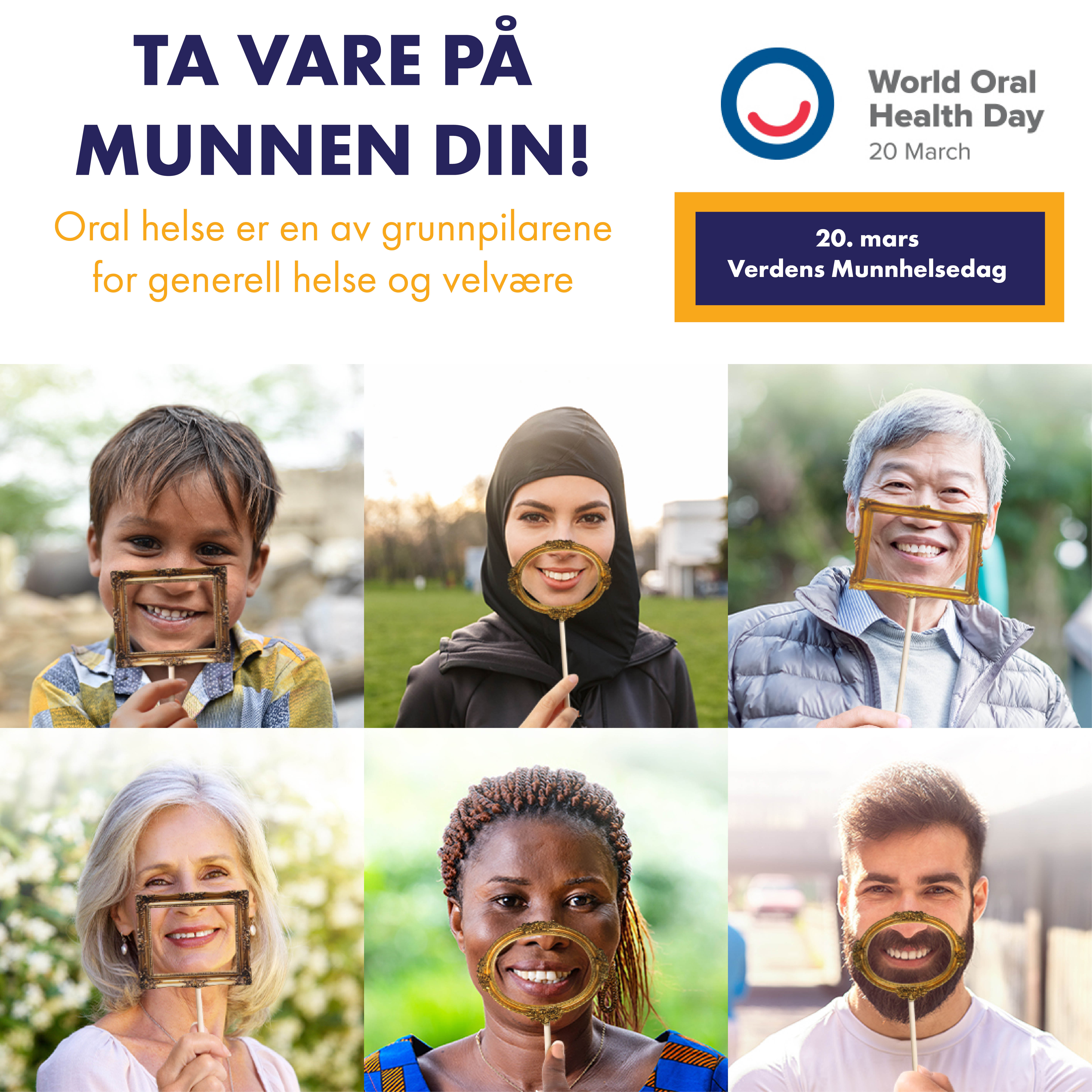 This year, the Norwegian Dental Association will celebrate World Oral Health Day in a joint webinar with the Norwegian Association of Clinical Nutritionists.
We are trying to gather the members, the public and medias attention on the importance of good oral health and proper nutrition in the treatment and follow up of a number of different diseases, with emphasis on cancer, dementia, diabetes and other medicated patients who suffer from dry mouth such as stroke or cardiovascular disease.
In addition to an opinion article in the leading newspapers, social media activities and hopefully a TV appearance, we will arrange a webinar for health professionals on Friday March 19.
We have used FDI toolkit and adjusted and translated the fact sheet with the infographic of the human body.
Information
trc@tannlegeforeningen.no
Haakon VIIs gt 6
0125 Oslo
Norway
NDA